Get a better look at your discounts and promotions for all orders. Our new sales report, Promos & Discounts, provides you a detailed report of items sold below your established retail cost.
Single line item promotions
Entire order promotions
Item level promotions
Category level promotions
Subcategory level promotions
Mix & Match promotions
Service promotions
Open ended discounts
Time-based promotions, such as "happy hour" specials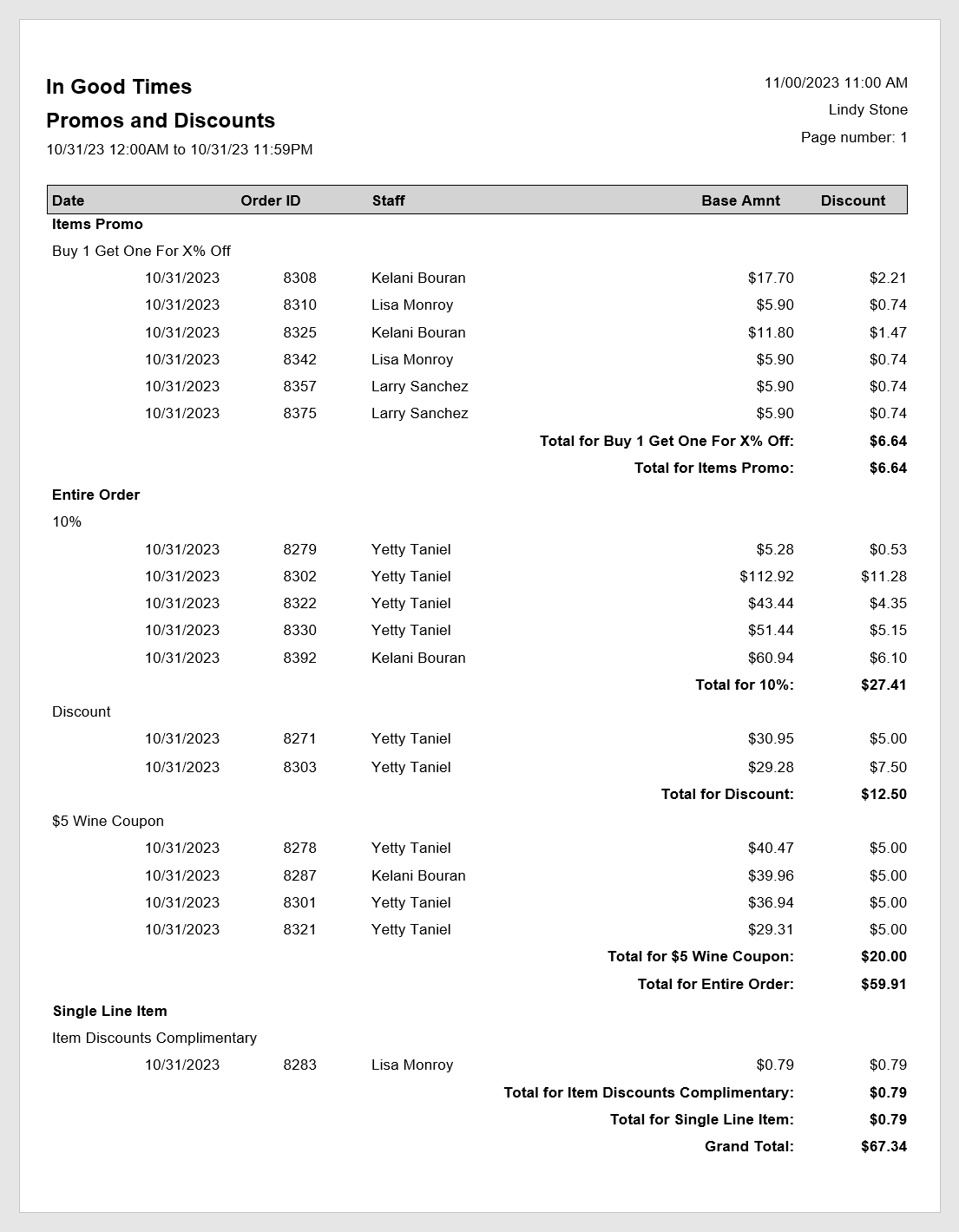 Note: Leave your Exatouch Systems powered up and logged in during business and non-business hours to generate and deliver scheduled reports.