We're always working to make Exatouch better for you and your teams. This release, we've made two user interface updates for occasional and frequent users.
Hide Scale View: Running multiple Exatouch Point of Sale systems with and without scales? Now the scale interface is hidden by default if a scale is not attached to a specific unit, simplifying users' workflow.
Preference Settings: We've tweaked the look and feel of various preference work areas for ease of use and navigation.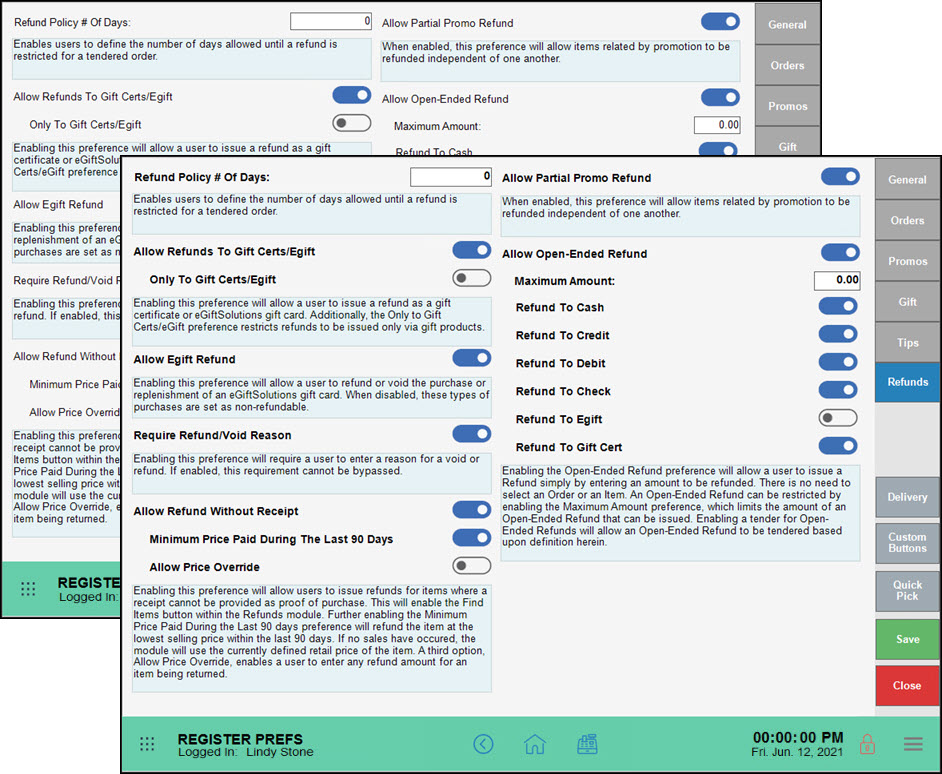 Note: Only administrative users can change settings in your Exatouch system.
Ready to Upgrade?: Contact Technical Support at 800-966-5520 – Option 3.