Define multiple Alternate SKUs for non-inventory items using the Inventory Options tab.
To define Alternate SKUs for inventory and non-inventory items:
Navigate to the Item Details Inventory Options tab for an item.
Tap an empty SKU field in the Alternate SKU work area and enter an alternate SKU.
Tap the Description field and enter the description of the alternate SKU.
Tap Save after completing all changes on the Inventory Options tab.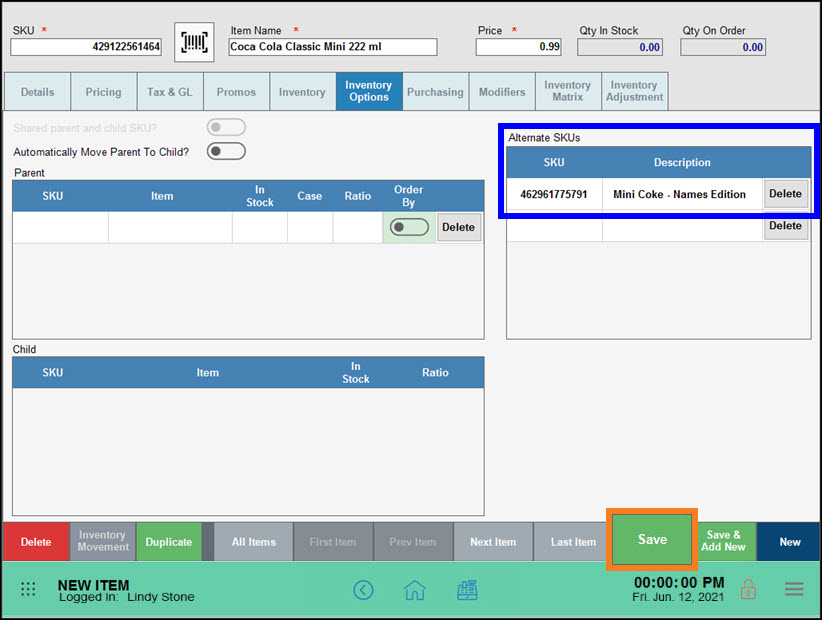 Ready to Upgrade?: Contact Technical Support at 800-966-5520 – Option 3.